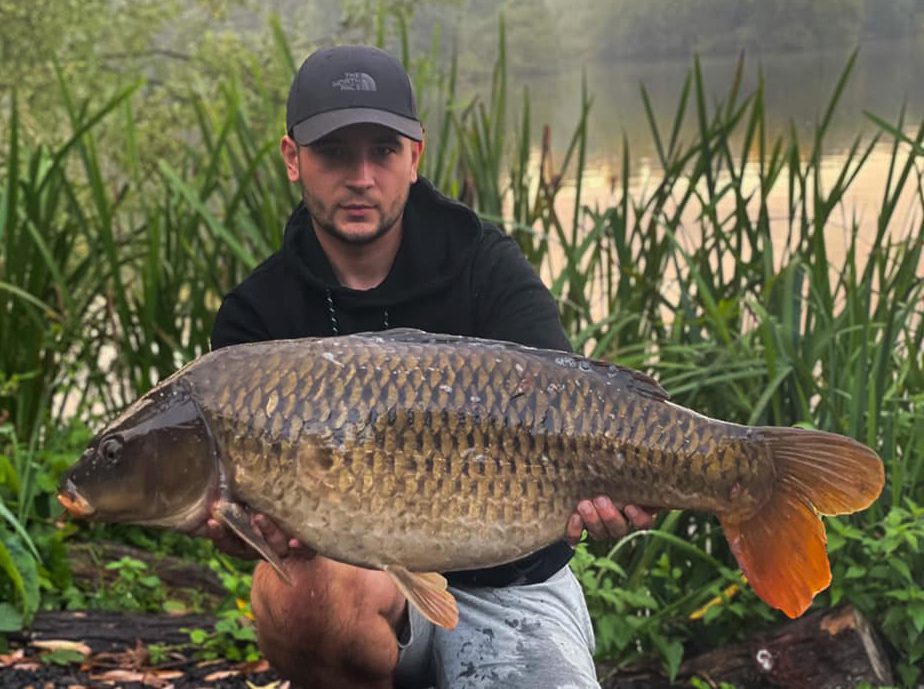 TWO PBS IN THREE HOURS AT THORNEY WEIR
Posted: 21st September 2021
Author: Team DNA
Reiss Carter won a voucher off us during the Euros in the summer and recently managed to put his prize to good use over at Thorney Weir, breaking his PB twice in the same session!
The Birmingham-based angler, who had been struggling for bites until he received his order of Secret 7, kicked off his session on the Colne Valley venue with a lovely scaly mirror of 23lb 8oz, which he followed with a common of 25lb 6oz, before breaking his PB with another common of 28lb. That personal best stood for all of three hours, before he broke it with his first UK thirty, a common that tipped the scales at 30lb 4oz.
"The S7 has definitely changed the game for me," said Reiss.