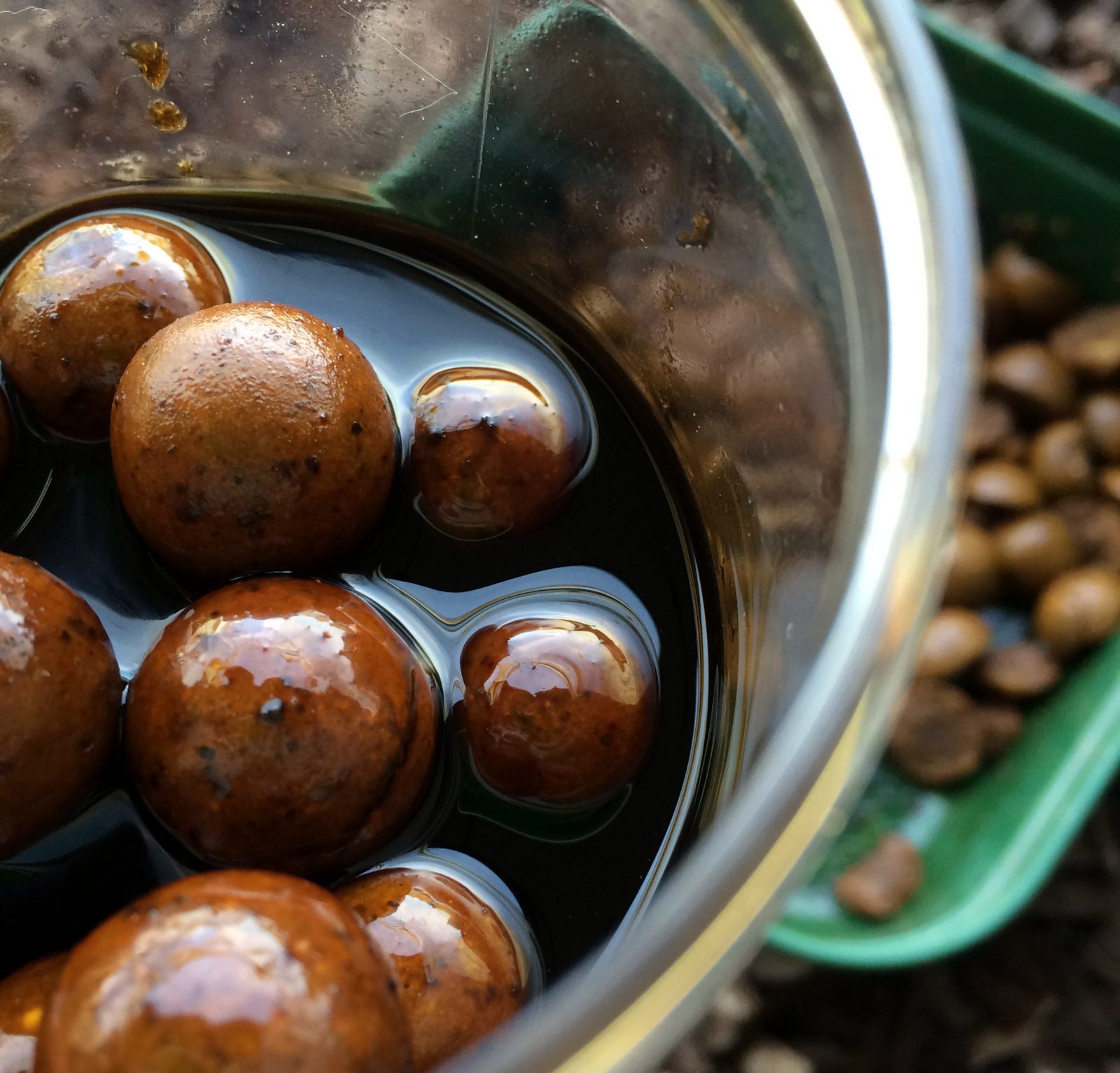 Want to Be A Field Tester?
Posted: 4th May 2018
Author: Jason Trought
I'm sorry if the title tricked you into reading this, but unfortunately I'm not here to offer you an amazing deal, one that will ensure you're able to give up that dreary 9-5 job you dread getting up for every morning so that you can go fishing for a living. Here at DNA, amongst the daily correspondence that is associated with running a busy bait company, there is one email that drops into the inbox more often than any other. Whether they are from 12-year-old starters or 60-year-old 'should know betters', they all have the same phrase in common: "What can I do to become a field tester?" During this article I thought I'd give a straight-from-the-horse's-mouth view of what is required and the sacrifices that have to be made to be a tester if this is the route you'd like your fishing to take.
To give you some sort of insight, a testing period for a new bait is always carried out over two full years so we get two cracks at the changing seasons. As we all know, some winters can be much more favourable than others, so to test over just one isn't quite right in our eyes. On this note, I must admit I did have a chuckle at another bait company's 'spiel' regarding the testing of their latest baits. Apparently, they were, "Rigorously tested over one month." Ha! What is that all about? We deal with things more professionally and scientifically here at DNA.
The first stage of testing is always done in house and usually by myself or some trusted friends. Some may think this is a lucky position to be in, but unless you really don't care about whether you want to catch or not when you go out then, you will be disappointed. Our own fishing is put on hold during the early stages of any testing period and will often cost us bites. This is usually down to the fact you are often not using the right method on the day needed to catch fish. It is incredibly rare that a test mix, even straight off paper, would be produced that wouldn't catch fish, but there is a whole range of requirements of a commercial bait that need addressing during the testing stages, from attractiveness to the carp to how well it goes out of a stick. This means there are strict sets of rules that must be adhered to in the early stages by anyone who gets their hand on a new bait. These rules initially will be based around the palatability and attractiveness of the bait. This will involve lots of watching carp feed, where possible in their natural environment, and also using only bottom baits to fish with. We do allow the relative liquid foods to be used at this stage as soaks, but that is all. We need to ensure the reason you get the bite at this early stage is because the carp wants to eat what is on your hair! My reasoning is, if you stick a pink pop-up on top or bit of fake corn, how on earth are you able to tell what it was the carp was attracted to? This may seem a bit picky, but so far we can't come up with a more efficient way, so it stays that way.
Once we are happy the concept is working and it is a possibility the bait could be later brought to market, we will release it to the rest of the DNA team. The same strict procedures we applied at first are still in place for anybody using it, which will help ensure we continue to get the correct feedback we need. By this stage we usually know the bait catches, so are able to pass some of this confidence on to the team as they begin to use it. For some team members, though, their type of fishing is not suited to the sacrifices needed, so we never insist everybody has to get on the new bait immediately. If they are by and large carp-match anglers, for example, the risks of a new bait are perhaps too great. The same applies to one-fish-a-season, big-fish anglers; it is often the wrong situation to be testing a new bait.
Probably for reasons that wouldn't be immediately obvious, in our experience match-type carp waters can be incredibly picky and it is often subtle edges that gain extra bites. These are rarely the places where standard boilie tactics excel, so there is little point giving them one they have never seen before. Conversely, big fish in big waters can often be the easiest of fish to catch and it is where the bait is put that gets you the bite, not what the bait is, contrary to what many bait suppliers will tell you! So, as you can see, not all genres of carp fishing are suited to testing a new bait thoroughly. The most proficient testers and the ones who we feel provide the most relevant data for our purposes, are those who fish moderately difficult circuit-type waters or day-ticket waters. This often allows direct comparisons in the bait's performance against other anglers in real-life angling situations.
Once we have gained the relevant information we need and feel the bait's attraction, digestibility and nutritional content is as good as we are able to achieve within the bait's matrix, we start to look at relaxing the rules a bit for anglers using it. We may even make up small batches of pop-ups and other sundries, etc. to allow the anglers to push the amount of times they are able to fish effectively with the bait, increasing the overall feedback. We also begin to look at the how the bait stands up to general use, i.e. what's the solubility like, is it still on the hair in the morning, or can you get the bait reasonably far in a stick without it blowing up? Also, and quite importantly, how does it roll on a commercial scale? It is also during the final stages that we send the bait off to the labs for testing. We test for protein, oil/lipid, ash, salt and relevant amino-acid levels. What we are looking for here is proof not only of the quality of the bait, but it ensures we keep on top of our ingredient supply quality. Anything lacking is quickly shown up but, to be honest, we have never needed to even tweak the baits after this lab-testing stage, as it is simply rubber-stamping what we already know. We only deal with the most reliable suppliers, so any discrepancies in quality are virtually unheard of. This tests certainly aren't cheap, but we feel this is what sets us apart from the crowd and ensures we remain ahead of the game with regards producing the best-quality bait on the market. After all, talk is cheap; we don't just say it is quality, we have the paperwork to prove it!
If you're still interested in becoming a tester and I've not put you off, I wish you luck. If you want to do it properly, approach a company that cares about bait quality, as there's plenty out there, not just somewhere you can get a cheap deal, because this ISN'T being a field tester! As you can see, there is a lot of hard work, blank days and restless nights laid awake questioning the bait, so can you blame me when my usual reply to the question I quoted at the start is: "Why the hell would you want to do that?"