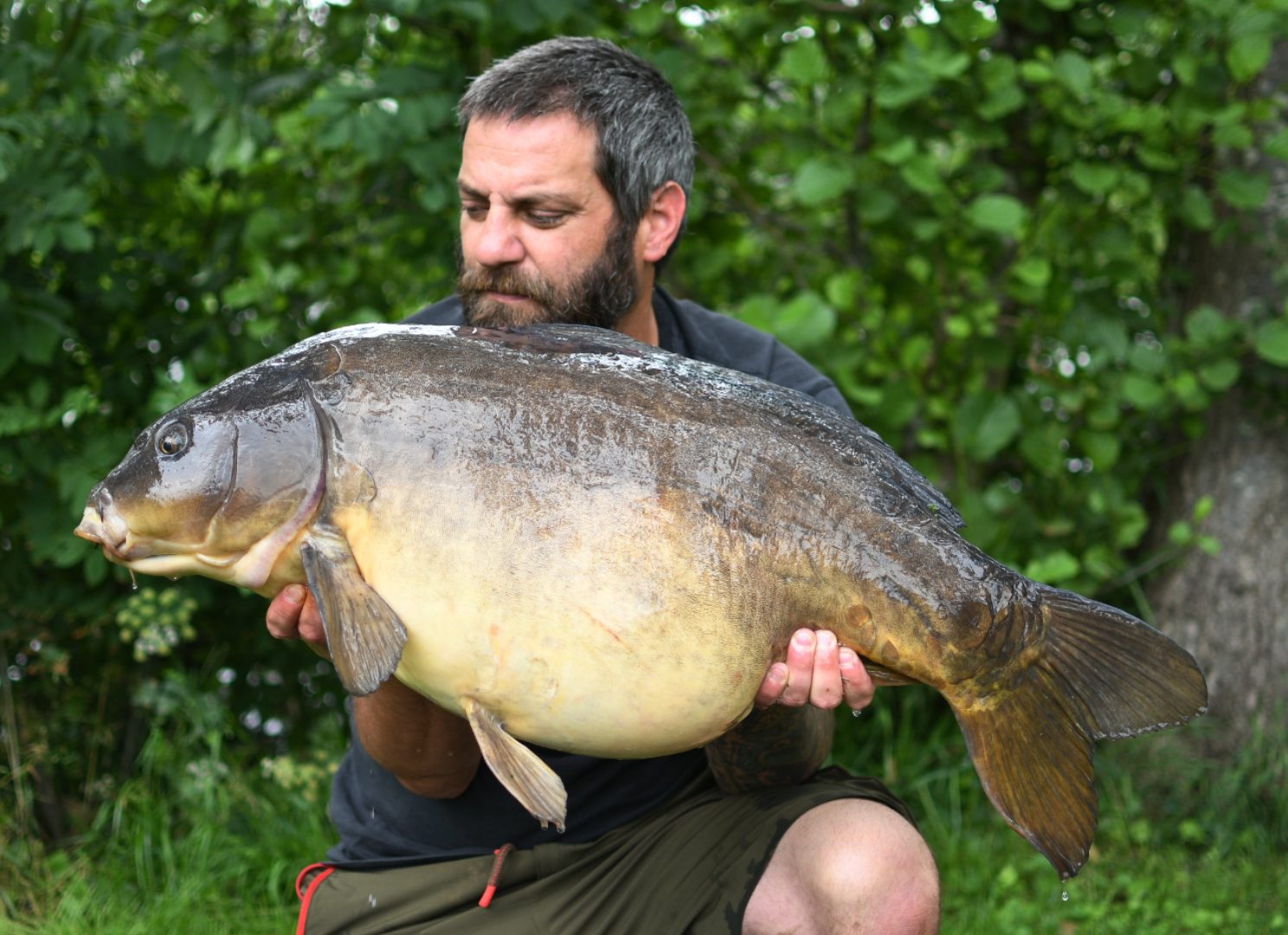 WELCOME RESULT AFTER LOSING CHURCH BIGGIE!
Posted: 23rd June 2021
Author: Team DNA
Jason Prosser made up for a lost fish on his previous visit to Horton Church Lake by landing an upper thirty over the weekend.
Having felt especially dejected after losing what Jason was certain was one of the lake's real biggies, this 38lb 4oz mirror turned out to be very welcome indeed.