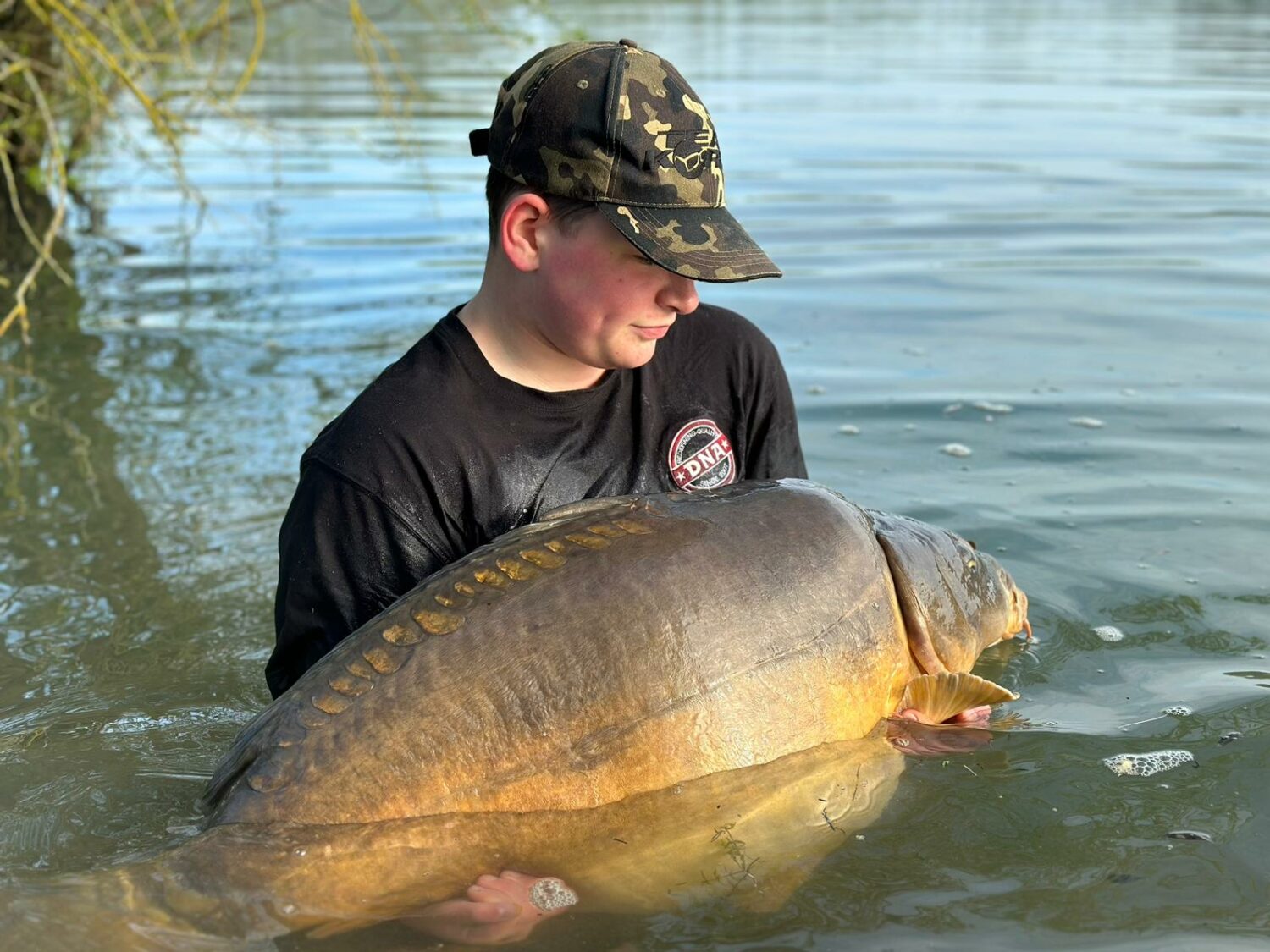 63LB 14OZ BUG MONSTER FOR 13-YEAR-OLD!
Posted: 5th May 2023
Author: Team DNA
A huge congratulations to 13-year-old Harry Allen, who obliterated his personal best during a trip to Charlie Lake on the Goncourt complex with a colossal 63lb 14oz mirror!
The teenager said: "Weather conditions were horrendous, so we had a slow start to the week, but I persevered with feeding little and often and then started to see some fish showing over my spot on the third day, so I was confident it was going to happen for me.
"After a nice thirty and forty graced the bank, which I was over the moon with, the rods buzzed off again and I went on to land a new personal best, a huge 63lb 14oz mirror. What a trip! Can't wait for the next one."
All of Harry's fish came from a spot at the bottom of a marginal shelf at 104 yards, where he fished 22mm
Bug Hard Hookers
over a big bed of 18mm and 22mm
Bug freebies
.