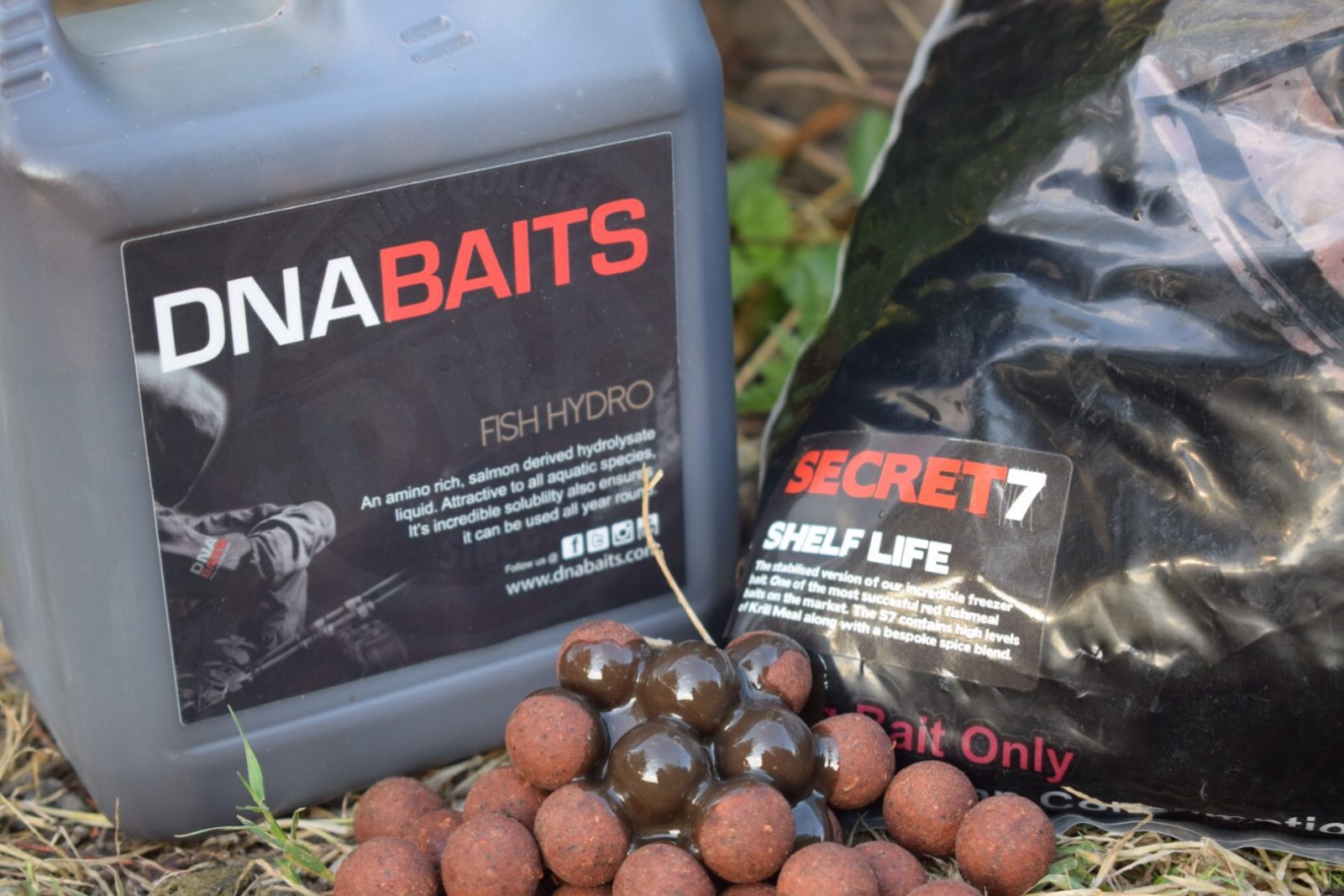 Fish Hydro
Posted: 2nd August 2018
Author: Daniel Morris
Quite simply, Fish Hydro is one of the best liquids there is. Just open the bottle, take a whiff and it's not hard to see why: a fishy, salty, dark liquid that absolutely stinks! It's pretty viscous too, so it really clings to the baits, making it the perfect vessel for powdered additives.
I like to use it with a high-quality fishmeal boilie, like the S7 or SLK. I pour my boilie of choice into a bucket and then add 125ml of the Fish Hydro. I then close the lid, giving the bucket a shake every now and then. After 12-24 hours, the boilies will have absorbed some of the liquid and be sticking together a little bit. I then give them another mix about in the bucket and add my powers, which will normally be Krill Meal or a small amount of GLM and a good helping of crushed rock salt. Doing this also extends the life of freezer baits. I have had the same batch of S7 in a bucket for a good few weeks and they are still perfect.
Give it a try; it certainly works for me!