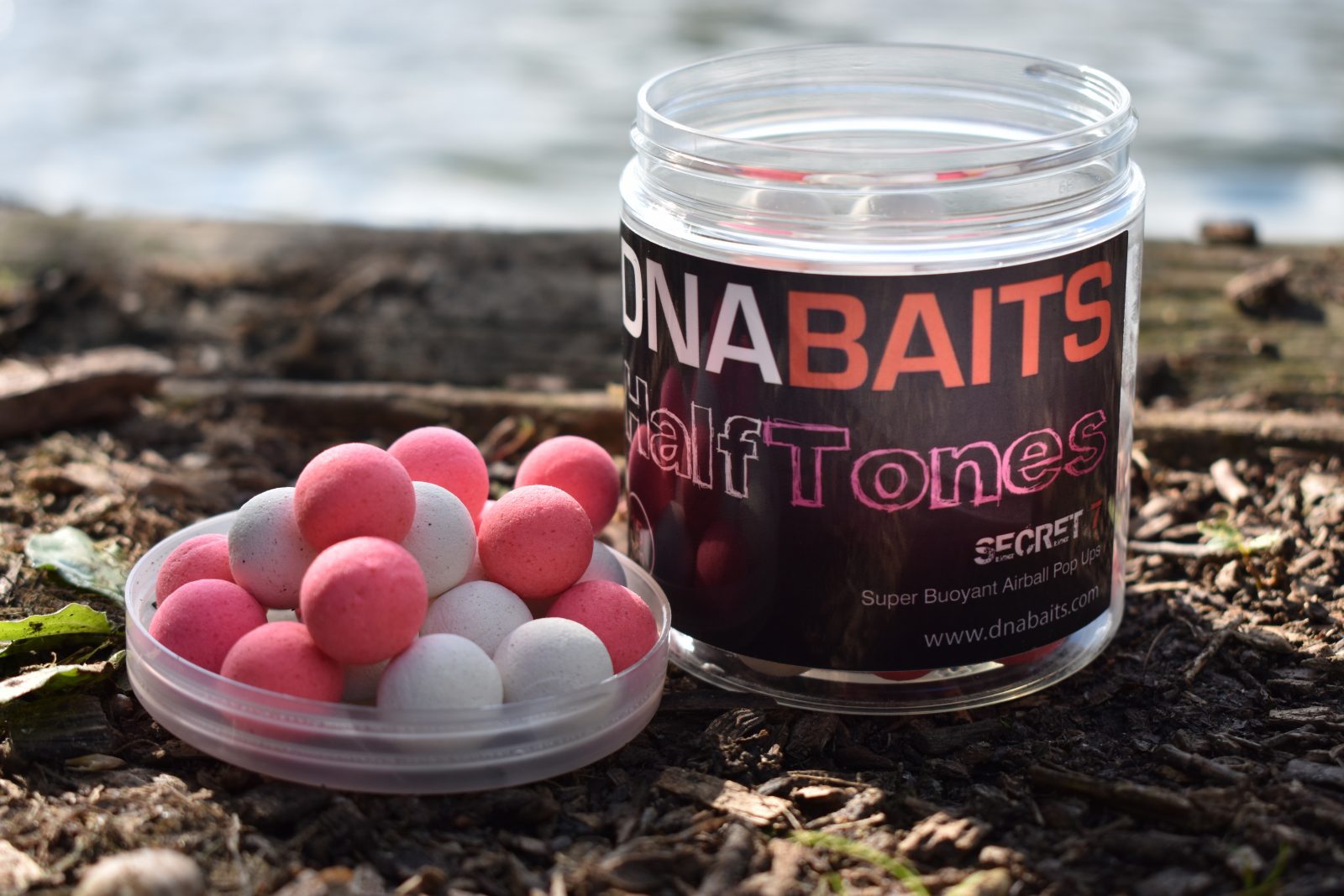 Half Tones pop-ups
Posted: 19th June 2018
Author: Luke Belton
There is only way to describe the Half Tones pop-ups and that's immense! These little beauties have caught me loads of fish, including three UK forties and six thirties, coming in either S7 or the Switch.
I generally use the 15mm S7 pop-ups, as I have so much confidence in the S7. When I use a pop-up, I like to keep the flavour and scent the same as my free offerings, especially in the warmer months, as I personally think the fish are searching out food baits, but I want something colour-wise that will stand out in winter, so these are spot on for me all year round. Both pink and white have done me fish in all seasons, with the white seemingly more effective in the winter and spring, and the pink in the summer and autumn months.
They have the same amount of liquid food in them as the freezer and shelf-life baits, so they really do pack a punch, and with the possibility of flavouring them with a matching Intense Booster, you can make them even more potent. The Half Tones also come in 12mm, so there is something for every occasion.
Give them a go; you really won't be disappointed!