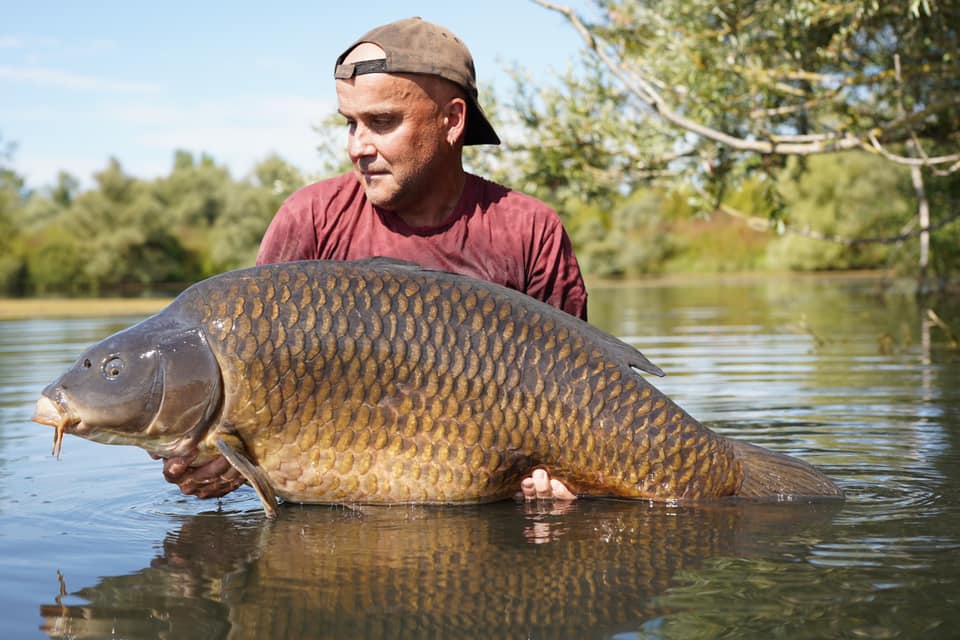 PERRY ON FIRE AT ABBEY LAKES!
Posted: 25th August 2022
Author: Team DNA
Perry Alabaster is currently experiencing one heck of a session over on the Abbey Lakes complex in France, landing fish to more than 60lb – and he isn't finished yet!
In his first 24 hours on Heron Lake, Perry had bagged three fish to 46lb 14oz, which was followed by mirrors of 48lb 4oz of 47lb 10oz, then commons of 40lb 2oz and 42lb 14oz, before early yesterday morning he hit into one of the lake's coveted A-teamers!
Known as Not the Long Common, the lump of a fish tipped the scales at a massive 60lb 13oz, one of the undoubted highlights of Perry's time on this hugely popular French holiday complex.
It's all about the Secret 7 for Perry when he goes to Abbey, having enjoyed so much success on it down the years. All his fish this week have come to S7 Hard Hookers cast at relatively short range to a clear area between weedbeds, where he has been baiting with a few catapults of 15mm S7 freebies, before switching to 22-millers when the seagulls move in.
Perry added: "It's not a combination I'd normally chose, 15mm and 22mm, but so far it's working really well!"