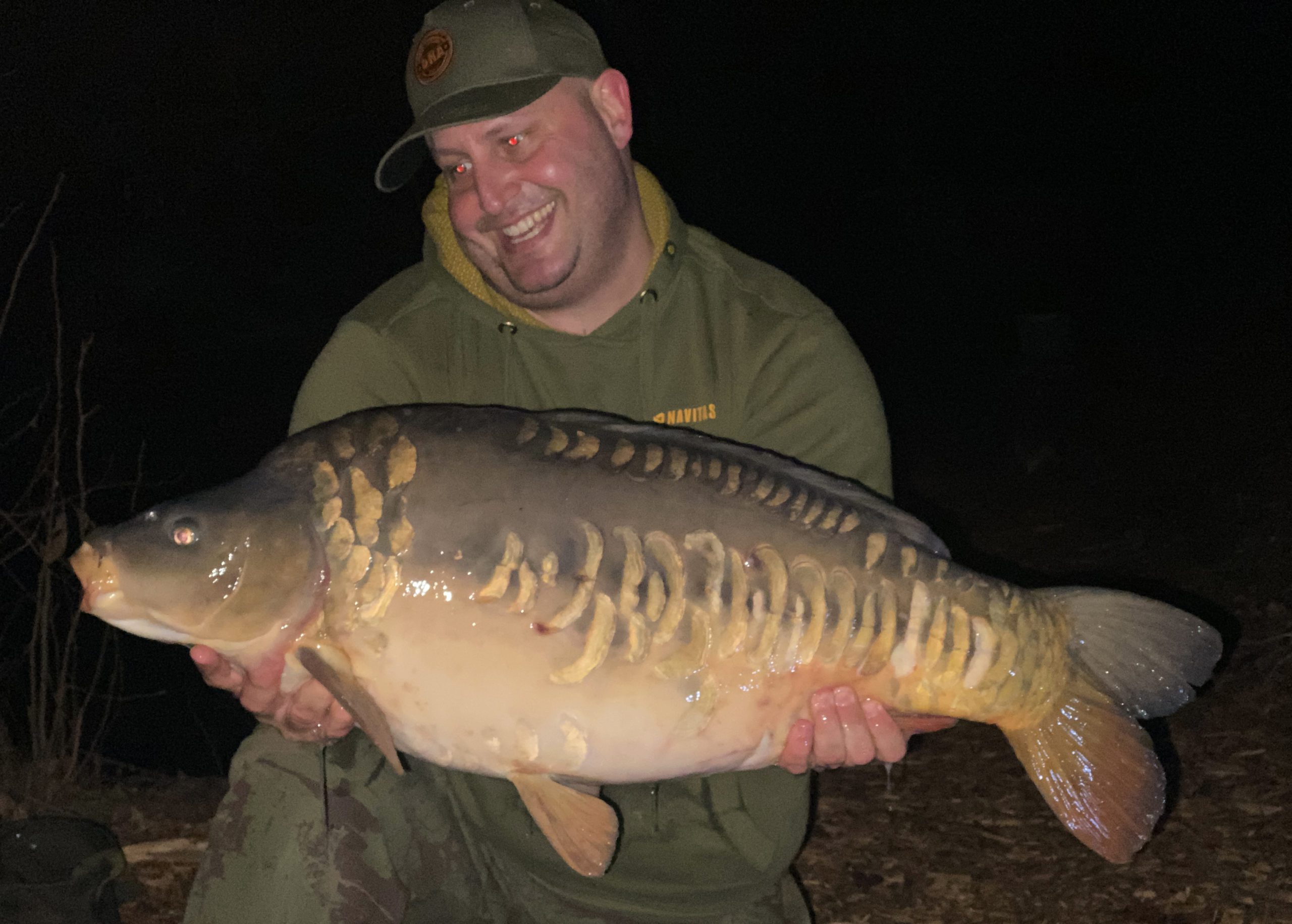 STICKIN' IT TO 'EM AT CREEDENCE FISHERY
Posted: 14th February 2022
Author: Team DNA
Joe Simona used somewhat of a forgotten tactic to get amongst the fish at Creedence Fishery in Essex, reaping the rewards of his hard work to tempt four twenties to 29lb 2oz as part of a five-fish catch.
The 43-year-old from Hornchurch spent the day prior to his session blending up some Bug and Secret 7 boilies and tied up some PVA sticks, an edge we rarely see used or talked about these days.
Within 40 minutes of getting his rods out, Joe was rewarded when one of his rigs, which he had cast out with one of his pre-tied sticks attached, ripped off with a cracking 29lb 2oz scaly mirror on the end.
Joe added a small stockie in the night, then took another three twenties the following day, weighing between 20lb 4oz and 22lb 6oz.
At the business end, Joe used either S7 or Bug Hard Hookers tipped with matching Corker pop-ups, Secret 7 Corker wafters, or Pink Peril pop-ups.
He also introduced Bug and Secret 7 boilies and pellets, coated in S7 Hydro Spod Syrup.