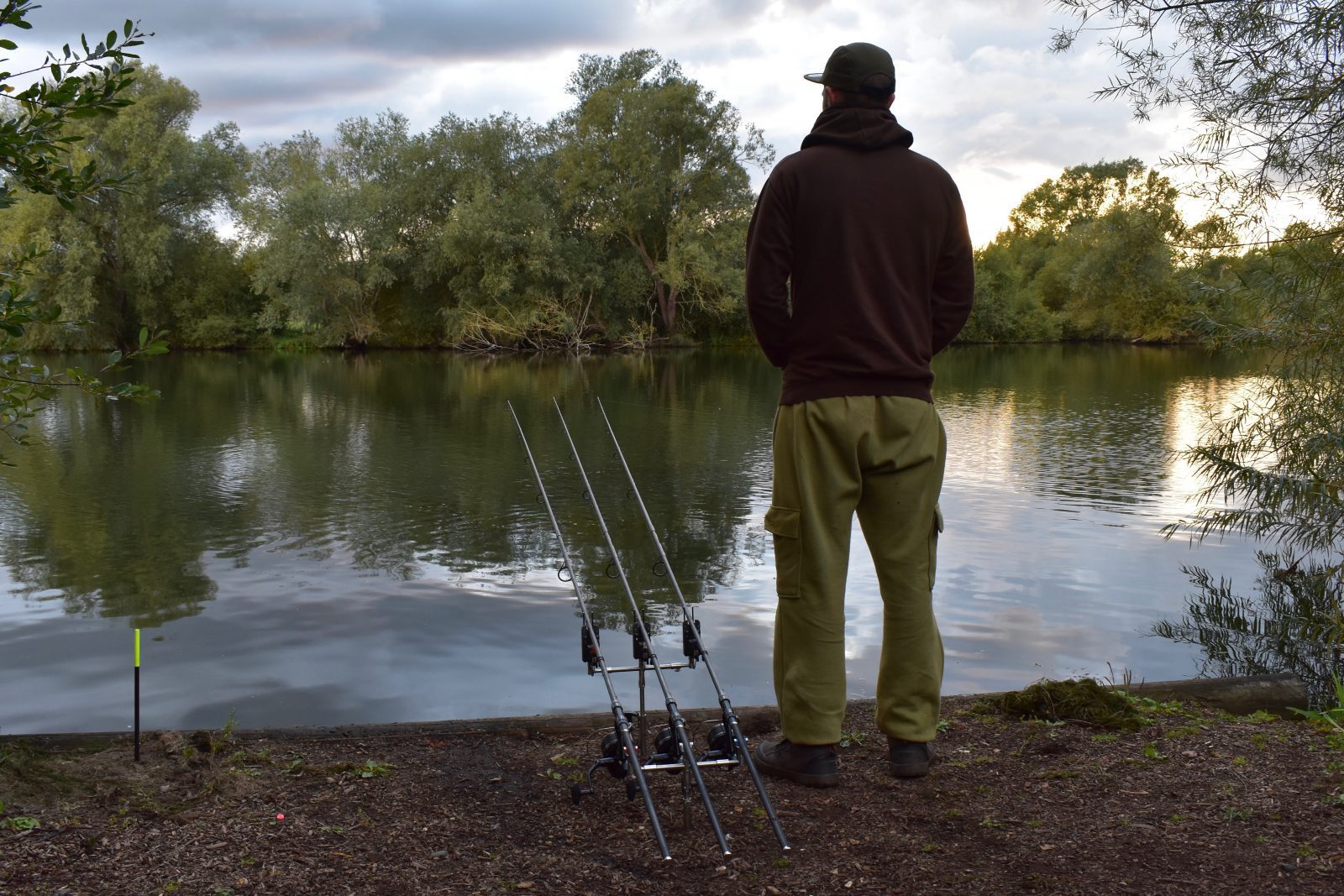 The Mint Imperial
Posted: 7th February 2018
Author: Luke Belton
Luke Belton makes an explosive return to his Essex syndicate water, culminating in a new personal best!
After catching my first UK thirty from Blasford Hill earlier in 2017, I was keen to try my luck on somewhere a bit more challenging and with bigger fish. As luck would have it, my dad was able to get me a ticket on his syndicate water, a relatively weedy lake of approximately 10 acres and boasting three fifties at the right time of year.
I did my first session in May and managed a few fish, including my second UK thirty, a 32lb 4oz common, which was also a new personal best. After that I was plagued by a lot of stockies, and when the weed started to come up, I decided to give it a rest around mid-July and head back to Blasford Hill for a few months.
I returned to the venue in September after a tip-off from my dad that the weed wasn't as bad as I feared. I had a walk around the lake, stopping to chat with a bloke who was on a two-day blank. He told me he'd seen a few fish show down the other end, so I went for a walk down there. I couldn't see anything, but knew this was the area that had been doing the bites, so I got the marker rod out and had a cast about. Three hours later I'd built up a mound of weed at the front of the swim, so decided to cut my losses and head elsewhere.
I walked back round to an area near the car park and had a flick about. Again, it was really weedy, so I kept on walking further along the bank to a swim I had fished before where I knew there would be clear spots. A few casts confirmed a spot straight out in front and a gravel bar to my right were both still fishable. I've been using pink 15mm Half Tones pop-ups for all my fishing over the past few months and absolutely love them, so out went a couple of hookbaits on each spot. I also found another clear area to my left, so put my third rod on there, introducing probably a kilo of DNA Baits Secret 7 boilies over each rig. No sooner had I finished baiting up the middle rod than the left-hander was away! Unfortunately, the line parted after about 10 seconds of the fight and I was left standing there bewildered, thinking my only chance had come and gone. Much to my surprise, though, an hour later the same rod rattled off again! This time there were no dramas and a low-twenty common was my prize.
About an hour later, while I was getting my bivvy set up, I another take, this time on the middle rod. I scrambled over to the rod, hit into it, but just couldn't do anything with it and the hook pulled just before the fish got to the snags. I was gutted to lose two fish, particularly as three bites was a rarity on this lake.
With the spots topped up with another 50-100 Secret 7 boilies, I sat back to await further action. I ended up falling asleep for a little while that afternoon and was just stirring when the middle rod ramped off around four o'clock. As I bent into the rod, the fish came straight to the surface and I assumed it had dropped the lead. It fought all the way in along the surface, so I was gobsmacked to see the 4oz lead still attached! The fish then found a weedbed right in front of me, which was concerning, particularly as I knew it hadn't dropped the lead. Thankfully, though, after a few minutes of steady pressure, the fish went straight into the net. I gazed into the net and could see some linear scaling, so initially assumed it was a well-known zip linear that lives in the lake. I didn't get chance to investigate further, though, as moments later my left-hander ripped off! I had two nets with me, but had decided against setting the second one up because I didn't think there would be much point. After a few minutes the fish weeded me up, so I tried to start putting the spare net together while also keeping tension on the fish. Moments later the fish kicked free and swam out into open water, so I had to try and play it while also setting up the net. The fish was probably 10 yards out before the net was finally up! It beat me up a bit in the margins, before eventually succumbing to the newly erected net. I recognised this fish straight away as the Warrior. I quickly got on the phone to my old man to tell him I had two fish – he couldn't believe it either! The first fish turned out to be the Half Lin at 27lb 8oz, and the Warrior weighed in at 28lb – two more victims of the Half Tones!
I was itching to get back down for another go and managed to squeeze in a session just a few days later. There was nobody on the lake this time, which I was surprised about, because a few days before one of the lads had caught a mid-thirty and two forties from the Car Park swim. I went for a walk around and had a look in the swim I had fished previously, but didn't see anything. I kept on walking until I got to a swim called Doubles, where I saw a fish show in Car Park's water, which was good enough for me, so I went to get my stuff and got set up in Car Park. I had fished the swim before and knew there was a big clear area 14 wraps out, so got two rods on the spot and baited with a kilo and a half of Secret 7 boilies. The other rod went on the spot where I'd seen the fish show, with a few hundred freebies over the top.
After a couple of hours I hadn't seen anything and started to get itchy feet, so went for a walk up the bank. Returning to my swim, again having seen nothing, I stood over my rods and heard the mistakable ticking sound of a spool starting to turn. I looked down, grabbed the rod and bent into it! The fish came straight to the surface and I could see it was a big 'un. The fish didn't really do much; it just came in slowly along the surface. I began to wonder if it was the 40lb-plus common that resides in the lake. Upon netting the fish, I could see it wasn't the big 'un, but was still clearly a very good fish and most likely a new personal best. I got the fish out on the bank and weighed it at 37lb 3oz, which was indeed a new PB, and by almost 5lb. It was a fish by the name of the Imperial Common, probably the second or third biggest common in the lake. I was buzzing! Unfortunately, there was nobody else on the lake to help with the photos, so I had to do self-takes, but thankfully they turned out okay.
I ended up adding a 23lb 13oz mirror around midnight, but the session was all about the Imperial Common, my third UK thirty, all coming in the same year.