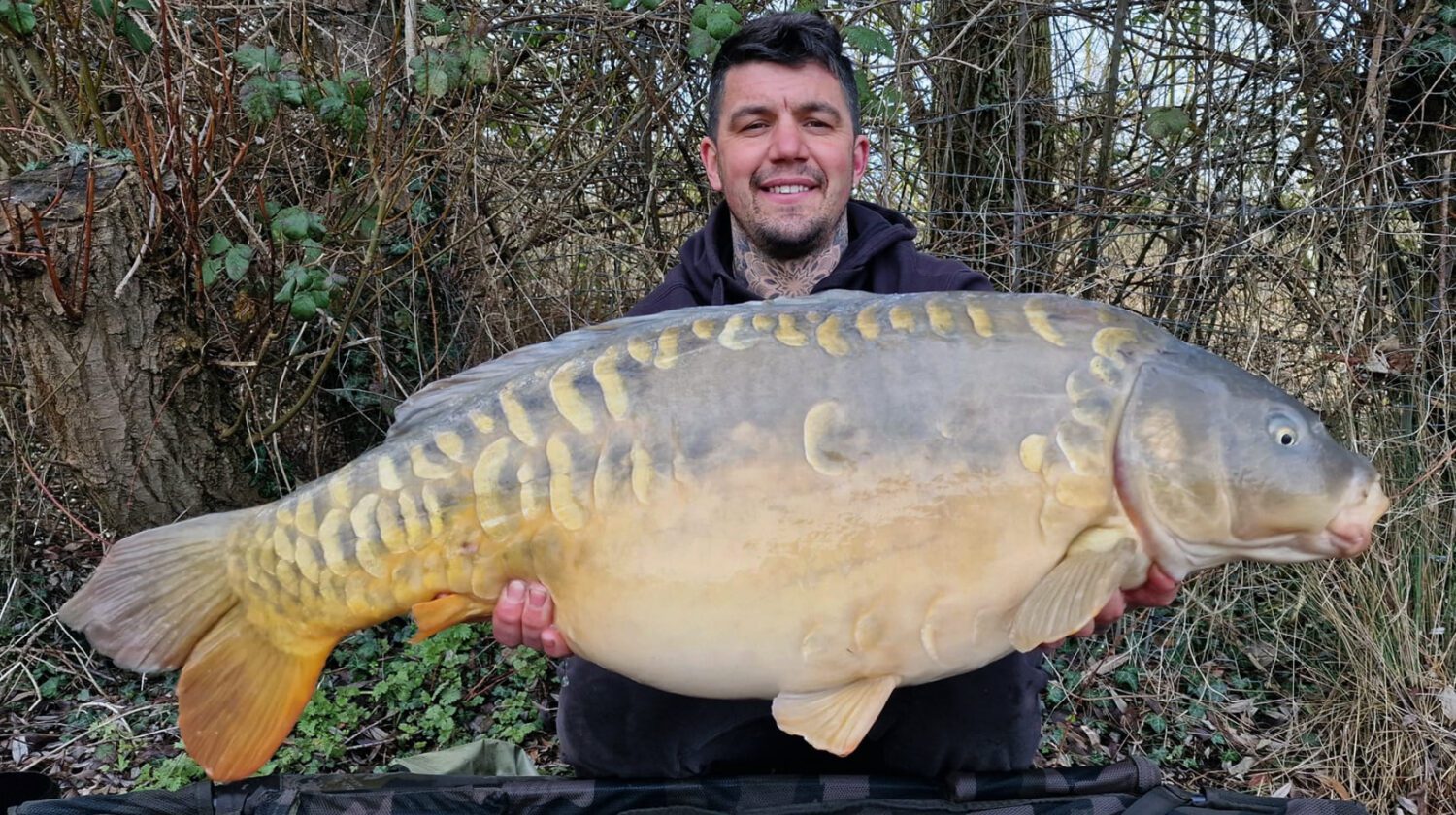 MONKS MANIA!
Posted: 14th March 2023
Author: Team DNA
We referenced earlier that Billy Wells has enjoyed a great session on the Monks Pit syndicate, bagging himself four thirties during his session, including some cracking scalies.
The largest was a 37-pounder, the biggest of three thirties that came in the first 24 hours of his stay!
Like Perry Alabaster, who bagged himself one of the most-sought-after fish in the lake this morning in the form of the Special One at 38lb 12oz, Billy was using solid bags to great success.