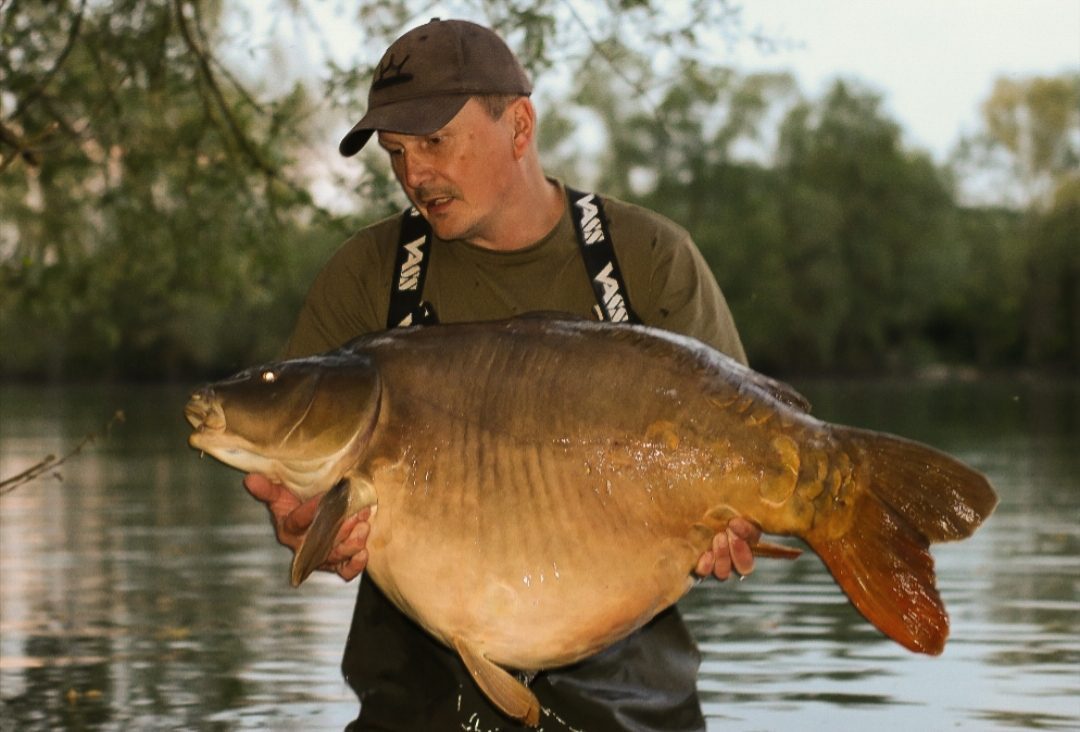 TWO FIFTIES IN MASSIVE 29-FISH CRETELAKES HAUL!
Posted: 16th May 2022
Author: Team DNA
These Cretelakes hauls on DNA products are getting ridiculous now!
Steve Haylett has recently returned from the popular French complex following an arm-aching week that yielded a staggering 29-fish fish hit on Lake Five, including two fifties at 58lb 8oz and 52lb 4oz.
Steve's efforts were all the more astounding when taking into account he came out third from last in the draw – out of 45 anglers!
Steve said: "I found four spots at 24 wraps and baited over the top with seven Spombs over each one. It's a boilie-only venue, so I chose four different sizes of S7 boilies, crumbing some of them up and mixing them with sea salt and matching S7 Liquid Food. My plan was to fish three rods over the biggest spot tight together. Should I get a bite on one, I then had the choice to move off temporarily to one of the others.
"The bites came thick and fast, with 15mm S7 bottom baits tipped with PB pop-ups proving to be the winner to begin with. Later this changed to match the hatch, as they were definitely feeding hard and liking the bait!
"I had two doubles during the week and was full on at times, with 33 bites recorded in total and 29 fish landed, with the highlights being the 58lb 8oz and the 52lb 4oz."