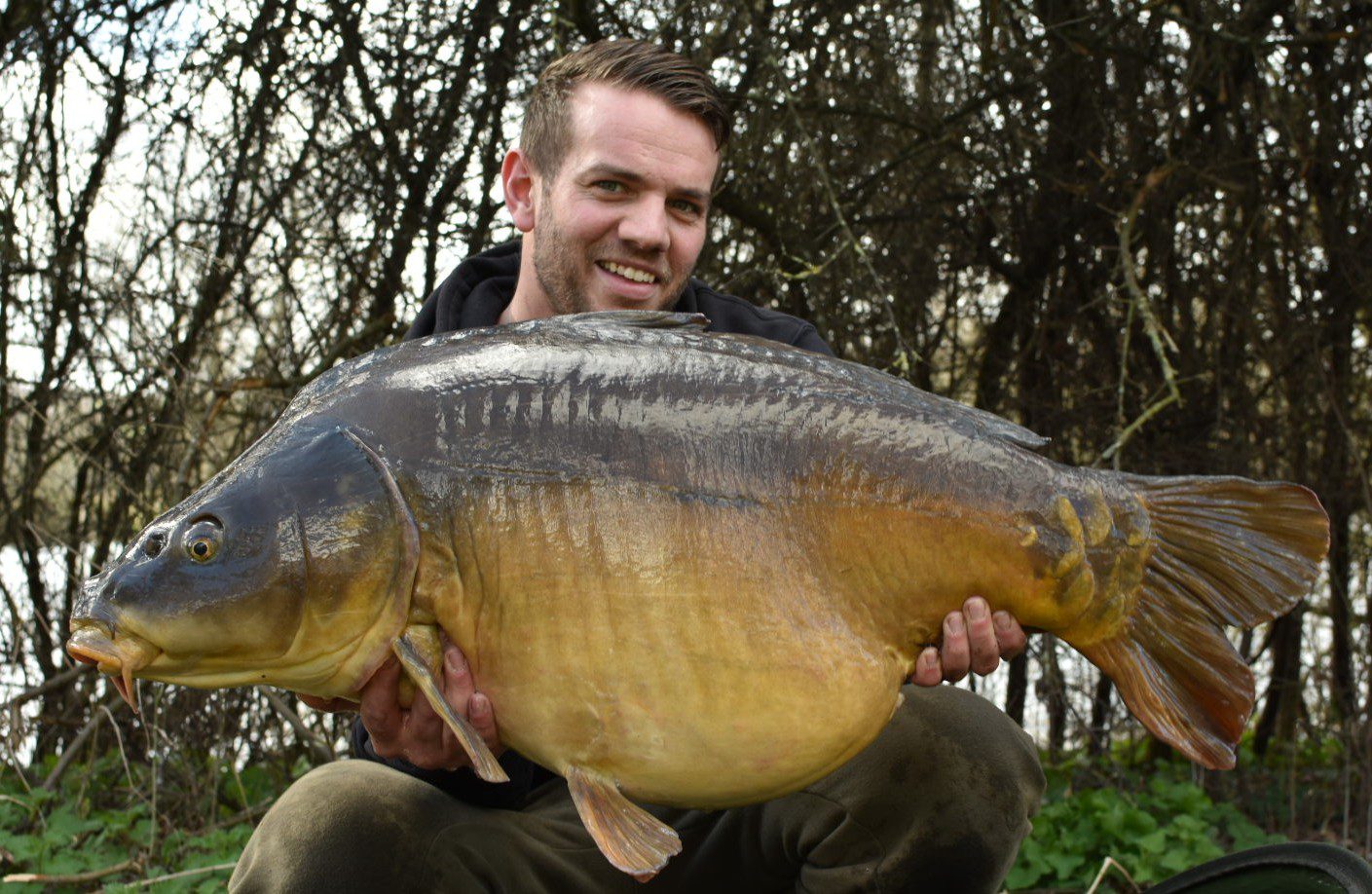 TWO FORTIES AND FOUR THIRTIES TOP 14-FISH HIT!
Posted: 29th March 2022
Author: Team DNA
Nick Bourdon's prebaiting efforts were richly rewarded for the second time in the space of a week, with two forties to 48lb 8oz and four thirties to 38lb coming his way as part of a 14-fish hit on his Essex syndicate.
Amongst Nick's fish were the coveted Melted Tail at 48lb 4oz and Diesel at 40lb, all coming to the same Milky Malt and SLK combination that is accounting for so many big fish now the water temperature is warming up.
"After doing a day session and having so much success, I decided to return for the weekend and fish the same spots," said Nick.
"At the end of my day session, I put in the rest of the bait I had left, which was around five kilos of SLK boilies and hemp, into my margin spot, hoping to get back in the same swim come the weekend.
"Upon returning to the lake on the Friday, I was straight round to my baited spot. The night passed without a bite, so at first light I reset the rods ready for the day and an hour later had my first bite, resulting in a 40lb mirror called Diesel.
"The action didn't stop, however, as I went on to land another forty at 48lb 8oz, a mirror known as Melted Tail, as well as four thirties to 38lb as part of a 14-fish haul!
"All the fish were caught on 12mm Milky Malt pop-ups over SLK crumb covered in SLK Hydro Spod Syrup, along with a small amount of maggots."